Wedding Luxury Car Rental In Delhi – Luxury Limousines On Hire For Marriages – Hire Best Car Hire In Delhi Ncr
India's best Wedding car rental company providing chauffeur driven latest model of luxury car with reliable and experienced drivers. We offer complete Wedding car rental in Delhi including Decorated Car for Doli and you can also Hire Luxury Car, Suv, and Mini Van in Delhi for your special guests.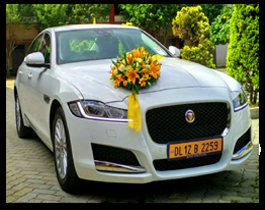 The best drive for special day of your life You have picked up a designer Wedding dress, a beautiful Wedding venue, Wedding caterers, Wedding photographers even Wedding cake makers for the day of your life. Would you settle for anything ordinary on this special day? We offer luxurious and special Mercedes benz car rental in Delhi and many other cars to select from our fleet. We also have Toyota Landcruiser Prado, Volkswagen Multivan and other sedans, vans and coaches for your special friends and guests to make this day a memorable one.
Luxury Cars on Hire in Delhi for Wedding
HIRE CARS, VANS AND SUV'S FOR YOUR GUESTS
Bus Hire in Delhi FOR YOUR GUESTS