Delhi to Dehradun Cabs
Book Now Delhi to Dehradun Cab / Taxi on Best Price with State Express
Nestled in the rolling Doon Valley and at the foothills of the Himalayas, Dehradun offers unparalleled beauty mixed with modern infrastructure. If you are planning a hassle-free trip from Delhi to Dehradun cab for your vacation or to visit your relatives or to go on a business trip. The reason can be anything but the solution is one State Express: Delhi's best premium car & coach rental company.
We provide you with the best Delhi to Dehradun car rental deals in the industry that too at an affordable price. If you are looking forward to hiring us for Delhi to Dehradun taxi services then we assure you of a soothing, memorable, and comfortable journey.
We have been in this industry for a long time and served clients from across the world so we understand your comfort better. We keep taking feedback from our valuable clients across the world. It helps us understand your needs and improve ourselves on various standards.
Being the top player in the industry for a long time, it is our core responsibility to take care of our clients and provide them with the best experiences. We are fully committed to serving you and making your journey memorable and happy with us.
Distance Travelled by Delhi to Dehradun cab

If you are planning for a long-distance trip and choose us for the Delhi to Dehradun cabs then you have made the right decision. Now, it is our duty to prove your decision right and give you an unforgettable and pleasing experience on Delhi to Dehradun Taxi Hire with our customer-oriented services.
The basic Delhi to Dehradun Distance is around 280 kilometres and can be covered in around 4 to 5 hours. Our fleet is very much suited to long-distance travel, our drivers are well trained and are ready to help you always. Our staff is just a phone call away and committed to serve you 24/7 because we understand very well that your journey should be as pleasing as your destination.
Delhi to Dehradun Cab Fare Per km
| Cab,s | Seating Capacity | Fare Per km | Minimum Per Day Charges | Driver Per Day Allowance |
| --- | --- | --- | --- | --- |
| Swift Dzire | 4P + 1D | ₹ 17 | ₹ 17 x 250 Km | ₹ 250 |
| Toyota Etios | 4P + 1D | ₹ 18 | ₹ 18 x 250 Km | ₹ 250 |
| Innova Crysta | 7P + 1D | ₹ 25 | ₹ 25 x 250 Km | ₹ 250 |
| Suzuki Ciaz | 4P + 1D | ₹ 24 | ₹ 24 x 250 Km | ₹ 250 |
| Toyota Corolla Altis | 4P + 1D | ₹ 30 | ₹ 30 x 250 Km | ₹ 250 |
Delhi to Dehradun Cab Complete Packages
Vehicle
Round Trip Charges
Rate after 500 kms

4 2

💼

₹ 8,500

₹ 17

4 2

💼

₹ 9,500

₹ 17

7 4

💼

₹12,500

₹ 25

4 2

💼

₹ 12,500

₹ 24

4 2

💼

₹13,500

₹ 30
Luxury Tempo Travellers for Delhi to Dehradun
| | | | |
| --- | --- | --- | --- |
| Vehicle | Round Trip Charges | Rate after 500 kms | |
| | ₹ 14,500 | ₹ 30 | |
| | ₹ 14,500 | ₹ 30 | |
| | ₹ 33,500 | ₹ 75 | |
Delhi to Dehradun Luxury Cab Hire
Vehicle
Round Trip Charges
Rate after 500 kms

4 2

💼

₹ 22,500

₹ 50

7 4

💼

₹ 23,500

₹ 50

4 2

💼

₹ 23,500

₹ 50

4 2

💼

₹ 35,500

₹ 75

4 2

💼

₹ 38,500

₹ 85

4 2

💼

₹35,500

₹ 75

5 2

💼

₹35,500

₹ 75

4 3

💼

₹ 35,500

₹ 75

4 3

💼

₹ 38,500

₹ 85

4 3

💼

₹ 42,500

₹ 95

4 3

💼

₹ 77,500

₹ 150

4 3

💼

₹ 1,32,500

₹ 265
Notes
• Round trip charges is base fare and includes 500 kms
• After 500 km, Extra charges will apply based on above given rates
• Daily driver allowance of ₹ 250 per day will be charged for outstation trips
• For multiple day trips, we charge for minimum 250 km per day
• State Taxes, Toll Taxes, Parking/Airport entry charge, GST will be as per actual
Book with State Express for Delhi to Dehradun Car Rental
State Express offers the latest fleet of the state of the art model luxury cars of renowned global brands like Mercedes Benz, Audi, Volkswagen, Toyota and luxurious minivans for Delhi to Dehradun car rentals which you can find nowhere else. All these cars are equipped with all the newest features to ensure a comfortable ride to let you enjoy the journey as much as the destination.
We provide the best chauffeur-driven car and coach rental services which are available at an affordable price. Our fleet consists of top premium cars, SUVs/MUVs, luxury/executive cars or classic cars for the most affordable travel.
You can book a Delhi to Dehradun cab anytime from anywhere with Indiarentacar. You can check out the details, and cost of various cars and coaches on our website with just a click.
For larger groups, you can book luxury vans like the 8-seater Toyota Commuter or 12-seater Tempo Traveller.
Our crew is well-trained in mannerisms and communication to provide an impeccable service to our clients.
Cab booking online at India-rent-a-car
We at India-rent-a-car strive hard to make your Delhi to Dehradun cab hire a hassle-free experience.
You can simply book a cab with us by just clicking on the "BOOK A CAR" button. From there you will be directed to the page mentioning all the available usage options, where you can choose any option based on your requirements. After that, just fill out a few of the necessary details of your travel like pickup time, date of your trip, etc.
For any assistance, you can also contact the customer care number given on the website or mail us your concerns at the given mail-id.
Why to Choose Road trip via Delhi to Dehradun cab?
Choosing to travel from Delhi to Dehradun cabs via road can be a great and unforgettable experience as you see enroute beautiful scenery, large mountains, fresh greenery, mesmerising waterfalls, and peaceful nature.
We can make this journey even more relaxing and comfortable if you choose to complete this journey with us and book Delhi to Dehradun taxi with State Express: the best car and coach rental company.
The Delhi to Dehradun distance is 280 Kms and best covered by Saharanpur road which includes least of the hilly terrain except for 3-4 kms of curvy roads.
The road trip will give you the thrill to visit attractions en-route like:
1. Digambar Jain Temple: This famous temple is situated in Meerut which was built thousands of years ago. The temple enshrines a 6 feet high Padamasanastha image of Lord Mahaveer Swami which is visited by people all around the world.
2. Hastinapur town: Another interesting place to visit en route is a small town situated on the banks of River Ganges is a very important pilgrimage site for the Jain community.
Other attractions include places like Shakumbari Devi Temple in Saharanpur or you can stop at Muzaffarnagar for a spiritual gateway.
Food will not be your least of the worry with JilMil Dhabha famous for North Indian food or the Al Karim's Restaurant for a refreshing, delicious Mughal meal. If you want to eat something light and tasty as well, stop at Gupta ji ki kutiya for a plate or two of Maggie.
Places to visit in Dehradun city
Dehradun, the winter capital of Uttarakhand is known for its majestic landscapes, unforgettable beauty and spiritual detox. There are so many tourist attractions in Dehradun and on the way via Delhi to Dehradun cabs. You can make your journey even more interesting by choosing our services for Delhi to Dehradun taxi. Our drivers will guide you through the city and will help you explore the top tourist attractions in the city.
Once you choose State express: the best car and coach rental company, you do not need to plan anything. Let us do it for you. Just sit back in your comfortable seat and enjoy the trip. Some beautiful places to visit in Dehradun are:
Sahastradhara: a beautiful place also called "thousand-fold spring". The water of this place is believed to have medicinal properties good for skin diseases.
Robber's cave: a water channel surrounded by caves and rocks is a beautiful place to visit. This place is also known as "Guchhu pani"
Tapkeshwar: a famous holy temple of Lord Shiva on the bank of seasonal Asan river near Dehradun. Known to have one of the oldest Shivling in the cav
There are other places worth visiting like Tapovan, Tiger falls, Tapkeshwar temple, and many more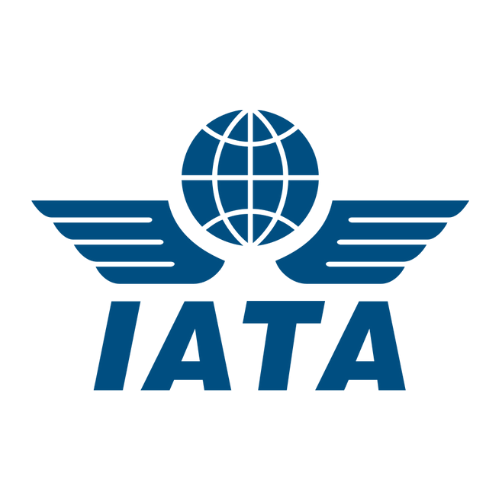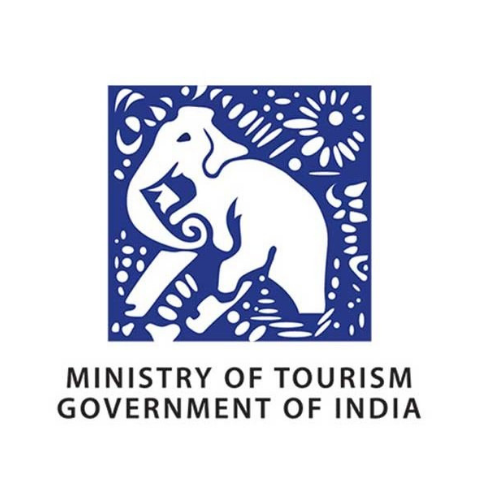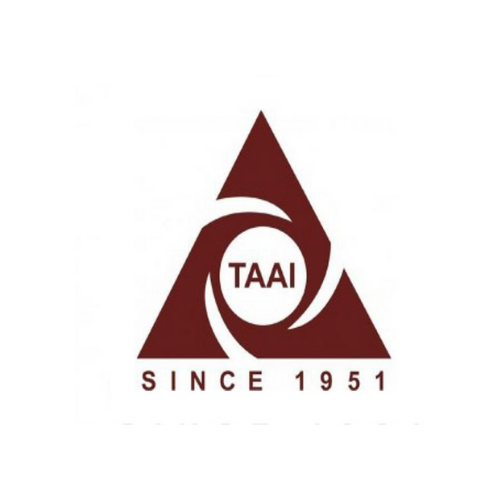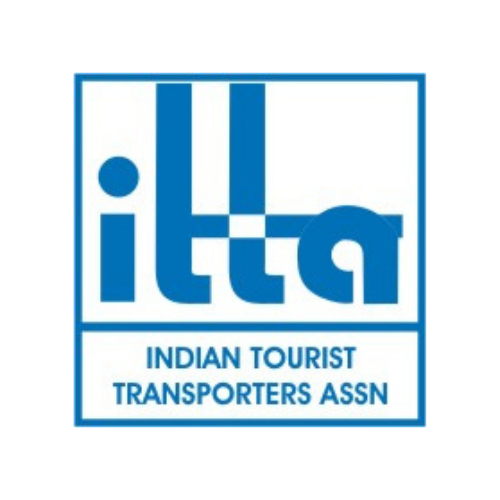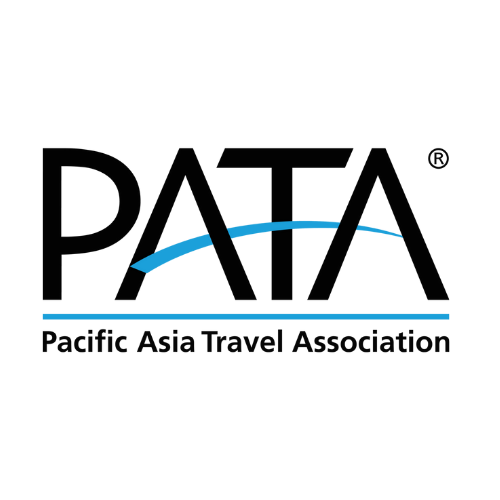 FAQs
1. What is the Delhi to Dehradun car rental fare ?

Price of Delhi to Dehradun taxi start from Rs. 8250. State Express offers a large fleet of vehicles to choose taxi from delhi to dehradun and you can check the fare of all vehicles in the table given here.
2. How much time does it take for one way Delhi to Dehradun taxi travel ?

For a one way trip, it usually takes approximately 5 hours which may differ in accordance with the stoppage time or the route taken.
3. How many kms is Dehradun from Delhi ?

The total distance between Delhi and Dehradun is 243 kms.
4. Should we hire one way or a round trip delhi to dehradun taxi fare ?

It totally depends on your requirements. If you are looking for a one or two day trip then a round trip will be more convenient for you. However, if you are here for a long period stay (say for a vacation or a business trip), and you are looking for just a pick and drop service, you can hire the vehicle for one-way rental. For special fares for one way rental, email us at info@statexp.in or call us on +91-11-47674050.
5. How many types of cabs are available for Delhi to Dehradun taxi service ?

We have a large variety of cabs available in our fleet. From economy cars such as Swift Dzire and Toyota Etios to luxury cars such as Audi A8 and Mercedes S-500, State Express offers multiple options that match your requirement for Delhi to Dehradun car rental.

For large groups, we offer luxury tempo travellers and Toyota Commuter so all people can travel together and have maximum fun.
6. What are the advantages of booking a Taxi with State Express ?

• State Express lives on its values of transparency, punctuality, and courtesy.
• All our drivers are well experienced and highly motivated to give you hassle free experience in Delhi to Dehradun Taxi.
• Our Delhi to Dehradun Taxi services are as punctual as they can be.
• We offer the best premium cars available on Indian roads.
• We at State Express value our customers the most and hence make sure to serve you as best as we can.
7. Are the toll charges included in the taxi charges for Delhi to Dehradun car rental ?

No, the above fare only includes fuel and driver allowance upto Dehradun 500 kms. State Taxes, Toll Taxes, Parking/Airport entry charge, GST will be as per actual and are not included in above mentioned fares of Delhi to Dehradun car rental
8.What are the payment options available for payment on Indiarentacar ?

Indiarentacar offers a variety of payment options like cash, net banking, credit and debit card (Visa, MasterCard, etc) and even UPI. We also accept payment via Paytm.
9. What are the requirements of booking a cab with Indiarentacar ?

To make a booking for a Delhi to Dehradun taxi service, you will need to fill up the enquiry form. It will entail the basic details like your name, phone number, email id, and vehicle required. You can expect to receive a reply from us within 12 hours of filling the form.
10. How can I cancel booking a cab with State Express ?

State Express offers friendly cancellation policies. You can cancel your booking absolutely free till 72 hours before the time of riding. Post that, cancellation charges will apply.
Popular routes from Delhi to outstation
Popular routes Distance from Delhi to outstation